October 14, 2017
Posted by:

visasabroad

Category:

Canada Visa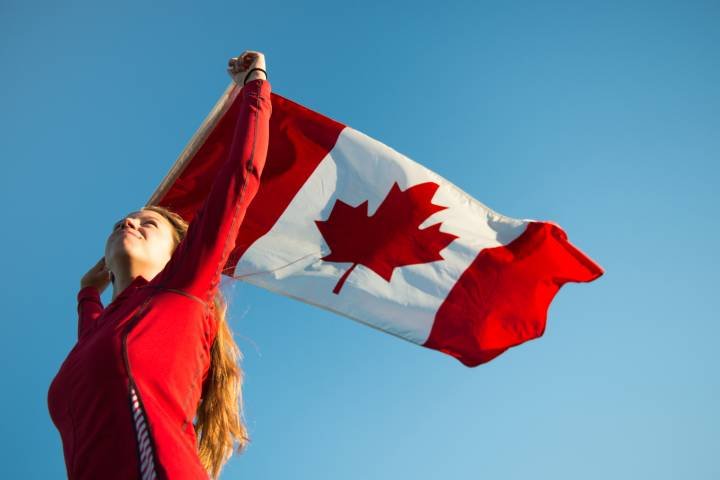 So, you are all geared up for your Canadian dream but are you aware of the things that you should keep in mind before landing in the country of opportunities? Well, if you are not, after reading this blog you will be. Canada is an expensive yet a beautiful country.
Lots of skilled professionals and students migrate to Canada almost every month. Canada and its provinces invite skilled professional workers to migrate to Canada every year. For new migrants to Canada, there are certain key points that will help them strive better in the initial days of migration.
Cost of Living In Canada
As for getting an accommodation, you can rent a flat, apartment, room or a house in Canada. It is highly advised that you carry enough funds in order to find an appropriate accommodation for you and your family (if with you).
Before stepping into your destined city, you must research enough about the cost of living in that particular city. Different cities in Canada can be expensive or cheaper.
Cities like Toronto and Vancouver can be extremely expensive for new migrants. The high salary that most Canadian employers offer compensates the cost of living. Montreal is cheaper than other cities but not by a huge margin.
Taxation in Canada
Taxes are levied at multiple levels in Canada. The provincial and federal government both collect income taxes. While signing up for an employment, you must take into account the tax deduction on your salary in order to find your gross salary and net salary.
You can also get a tax refund at the end of the fiscal year but this solely depends upon your employment term and status.
You should also take into account the items or services you pay for in Canada. Taxes are levied on items, services, and the actual price of an item or service will be more than actual.
Job Opportunities in Canada
Finding a job of your choice can be a little tedious in the initial days of your search. It is advised that you carry enough funds so you can tide through these days. Sometimes months pass by while looking for a relevant job.
You may also want to take up a job that is not relevant to your professional background. This will ensure that you are earning something for your survival while looking for that dream job that fits your profession.
You should adapt yourself to be a Canadian. This means you need to form your job resume in Canadian standard. You should also build networks in Canada that will help you in hunting jobs easily.
Food to explore in Canada
After migrating to Canada, you should be ready to adjust with how Canadians cook and eat. While Canada is highly diversified, there is still a possibility that you may not find the grocery or food that you may need. In Canada, you will come across new cuisines and will be exposed to many food cultures.
It is encouraged that you try the new Canadian and other cultural delicacies. Groceries and vegetables can be found in supermarkets like Costco. There are family-owned farms that sell locally and organically grown vegetables that are generally expensive.
We also encourage you to focus on healthier food options such as Sushi.
Social Rights and Freedom in Canada
As a migrant to Canada, you should be aware of the rights the Canadian government provides you. You should know every right that you possess while staying in Canada.
Rights like freedom of conscience and religion, freedom of thought, belief, opinion and expression are given to everyone living in Canada.
It is advised that you go through the details about social rights and freedom rights offered to people in Canada.
Freedom of rights ensures that people living in Canada can spend fearless and peaceful stay time.
Driving License in Canada for Foreign National People
Many Canadian own a car while many also auction cars for rent. Migrants can use this to their advantage, rent a car, and pay a monthly fee to the owner. However, it is not just about renting a car; the car driver should also possess a driving license in order to travel around Canada without any trouble.
If you own a driving license in the country of your origin, the same license may not be accepted in Canada.
Firstly, provinces and not the federal bodies provide licenses in Canada. Provinces have their own rule and testing procedures for allotting licences.
Secondly, different countries have made agreement with Canadian provinces that allow the exchange of licenses into Canadian standard.
Healthcare benefits in Canada for PR Holders
Canada has a universal health care system that does not differentiate between Canadian citizens or PR holders. Civilians are not required to pay any charges to avail the health-care services. Each province and territory has its own health-care insurance plan.
PR holders can readily apply for health-care insurance plan upon reaching Canada. Within a couple of months, the health-care card with all health-care benefits is granted to the PR holder.
Read more about Healthcare Benefits: Healthcare in Canada for Permanent Residence Holders
Unemployment Benefits for PR Holders
The Employment Insurance (IE) benefits are for individuals who have lost their employment through no fault of their own (like shortage of work, seasonal or mass layoffs).
In case, these individuals are available and are able to work but cannot find a job can avail the unemployment benefits insurance.
Read more about Unemployment Benefits: Unemployment Benefits for Canadian Permanent Residence Holders
Job options for PR Holders and Spouse
Once you are a PR holder, you are not bound to a specific job or profession. You can switch your career path and work in different working sectors. Once you become a PR holder in Canada, you and your spouse can work in the country on a full-time basis.
This is one of the main benefits that PR visa holders seek for.  A well-earning family can save up to 80 Lac rupees a year.
Canadian Citizenship options and Benefits for Canada PR Holders
A Canada PR holder can choose to apply for citizenship after completing 3 years of physical presence in Canada. Canada citizens enjoy a number of rights. Citizens can now join defense and government job sectors and even take a political stand.
After becoming the citizen of Canada, you can apply for the Canadian passport, which is considered as one of the most valuable passports around the world.