October 31, 2017
Posted by:

visasabroad

Category:

Australia Visa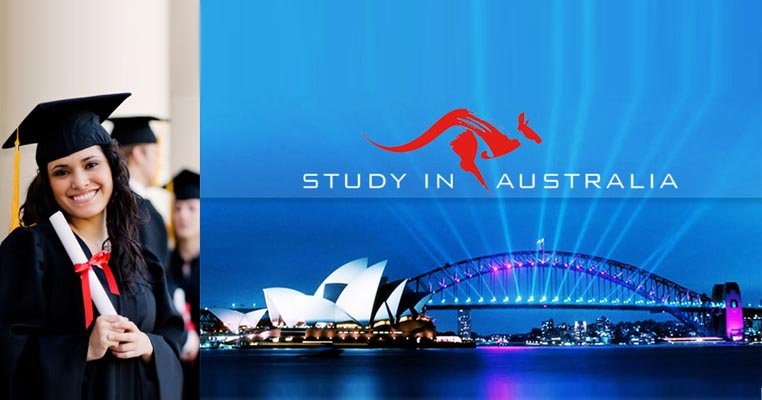 Despite having a population of just 23 million, Australia is the third highest country in terms of international students studying in the country. First and second are the United States and the United Kingdom respectively.
Australia also has seven of its universities in the list of top 100 universities in the world.  With up to 22,000 courses available across 1,100 universities, students get ample options to choose from.
The Australian government also invests up to $200 million that is solely used for providing scholarships to international students. Therefore, if you are planning to move to Australia to pursue your educational dream, here is some valuable information, which will help you travel to Australia to pursue your studies and avail much better Visa options for studying in Australia.
As a student, you will want to explore the visa options that best fit your category. Much likely, you will be opting for a student's visa. As you read ahead, you will understand how to apply for a student's visa and the documents required for the same.
How to Apply for a Student's Visa
Before applying for a valid Visa, you need to decide for a course and an institution to pursue your course. Now, it is time to apply for the course and the institution. There are two ways of doing this, the first one being directly with the education provider and the second one through an Australian education agent.
Applying Directly with Education Provider
In order to apply for a course directly with the education provider, you will need to download the application form from the website of the education service provider.
In case you are applying at more than one institution, you need to submit your application form in all the institutions that you choose to apply.
Applying Through an Education Agent
Many Australian institutions have made tie-ups with education agents across Australia. These agents usually have their respective websites where you can learn about their contact details or most of the times contact them directly through their website.
The agent will assist you with the documents that you will need to send along with your application form in respect to your course and institution.
The most important documents required in this case include:
Any previous study or qualification documents
Proof of your English competency level
Evidence that shows your qualification and work experience
If these documents are not in English, you will need to get these documents translated.
Letter of Offer
Once your application is successful, you will receive a 'Letter of Offer' from the institution. You will need to sign the letter and send it back to the institution that signifies your acceptance. This can be either done through an email and in some cases by scanning the letter and emailing it.
Think of the 'Letter of Offer' as a contract between you and the institution. The 'Letter of Offer' consists of the course you will be enrolled in, your enrollment conditions, payable fees and payable refund by education provider if you do not complete the course. This is a very important letter and this only will determine if you will receive a refund if you start or finish your course.
Important tips about Letter of Offer:
Please read the 'Letter of Offer' carefully before accepting it
Understand all your rights and refund arrangements
If you do not agree with the 'Letter of Offer', do not accept it
Always keep a copy of the 'Letter of Offer' so that you are aware of your rights.
Course Enrollment Confirmation
 After accepting your acceptance of the 'Letter of Offer', the institution will send out an email copy of your course enrollment confirmation. This confirmation will outline your course start date, payable fees and course length.
Visa Application
If you are applying for a student's Visa, you will need the details of your electronic confirmation of enrollment to lodge your Visa application. You must ensure that you meet the requirements for a student's visa before you accept an offer and pay any fee.
Visa Option for Studying in Australia
Since 1st of July 2016, the government of Australia introduced a simplified student visa framework (SSVF). Visa application applied under SSVF by international students and education agents will be processed online by creating an account on ImmiAccount.
Student Visa (Subclass 500)
Following programs are included in this Visa category:
Independent ELICOS (English Language Intensive Courses for Overseas Students)
Schools (Primary and Secondary)
Secondary school exchange program
Vocation education and training (VET)
Higher education
Postgraduate research
Non-award course
International students sponsored by the Department of Foreign Affairs or Defense
Other Visa Options
If you are going to pursue a short-term course, you can opt for a visitor visa or a working holiday Visa.
Here are the eligibility requirements for these visa categories:
Visitor Visa (Subclass 600, 601, 651)
Maximum study time of 3 months only
Your intention to visit Australia is genuine
You meet the health and character requirements
You have enough funds to support your stay in Australia
Working Holiday Visa (Subclass 417 and 462)
Maximum study time of 4 months only
Be in an age group of 18-30 years and hold an eligible Australian passport
Have a valid purpose of spending holiday in Australia
You enter and exit Australia as a genuine visitor
You meet the health and character requirements
You have enough funds to support your stay in Australia
Student Guardian (Subclass 590)
This visa allows a person to reside with the student in Australia where a student requires a guardian
Meet genuine temporary entrant requirement
You have enough funds to support your stay in Australia
You meet your health and character requirements
You must have an acceptable health insurance
Temporary Graduate (Subclass 485)
Through this visa, international students who have completed an Australian education can live in Australia and gain work experience
Depending on your qualification, you can work in Australia for a period of 18 months and up to 4 years
With this visa, you are not restricted to a kind of work or the hours you may work during your stay in Australia
You must meet Australian study, English proficiency, health cover, health and character requirement
Entry Requirements
To begin your scholar journey in Australia, you will need to fulfill certain entry requirements as given below:
English Language Requirements
In many cases, you will need to provide results of an English language test. Different institutions will have different English proficiency level requirement. So, it is necessary that you are aware of these requirements before applying for any institution.
Academic Requirements
The academic requirements include eligible English proficiency level. This proficiency requirement level will vary across different institutions in Australia.
Here are some general entry requirements for different study levels:
English Proficiency – Meet the required English proficiency requirements for your institution
Schools – Academic performance and ability is considered during the application process
Vocation Education and Training – Although there is no test for Vocational Education and Training but some courses may ask you to face some tests
Higher Education Undergraduate – Proceed with an undergraduate program, you will need to have an Australian senior secondary certificate of Education or equivalent
Higher Education Postgraduate – You will need to have a satisfactory completion of at least one degree at undergraduate level, your research and work experience may also be considered
Visa Requirement
Here are the key requirements you must meet –
You will need an electronic confirmation of Enrolment certificate
Meet temporary entrant requirement
You have enough funds to support your stay in Australia
Meet necessary English proficiency level
Meet health and character requirements
Acceptable overseas student health cover (OSHC)
Overseas Student Health Cover
Australia offers a special health cover for international students called the Overseas Student Health Cover (OSHC). This health cover will help you pay for medical or hospital care you might need while you are studying in Australia. The health cover will also contribute towards the cost of your medicine and ambulance in an emergency.
Education Agents
After making your decision to study in Australia and finalizing the course and study location, you can enroll yourself in the institution directly. If you need help with admission, you can choose to hire an education agent.
An education agent can guide you with the course you can undertake and can assist with your visa and institution form.
Here are some tips for choosing an Education Agent:
As per the Australian government law, every Australian Education institution using the services of an education agent needs to have a contract with the organization
Many Australian educational institutions have tie-ups with more than one educational agent. It is wise to consult multiple agents to further compare information
According to the Australian government law, all institution in contract with Educational agents must list the agents on the institutions' websites
It is always wise to choose a reputed educational agent
Check if the educational agent is an authorized representative of the institution. You can verify this by seeing their letter of appointment
Always ask about the fee that the educational agent will levy
Do keep in mind that Educational agents cannot confirm work permit or permanent visa in Australia after your graduation
Course Fee for Foreign Students in Australia
Institutions in Australia have their own fee structure. This depends on the course, its length and some other factors. It also depends on whether you are studying an undergraduate or postgraduate level.
1. Average tuition fees for international students in 2017/18 is between 15,000 and 33,000 AUD/year for undergraduates.
2. Average tuition fees for domestic students in 2017/18 is between 14,000 – 37,000 AUD/year for postgraduates.
3. Average tuition fees (divided in bands) for domestic students in 2017/18 is AU$0-6,349 (~US$5,060) for Band 1; AU$0-9,050 (~US$7,200) for Band 2; and AU$0-10,596 (~US$8,440) for Band 3 postgraduates and undergraduates.
Limitations of Students Visa
Students can work in Australia while on study permit for only 40 hours per fortnight
There are no medical and social benefits. You will need to avail an overseas health cover
After completing the course, the government offers work permit but only for one or two years according to the pursued course
Individuals on the study permit or work permit cannot apply directly for the citizenship
Pay scale is not as high as that of permanent residence status holders.
Some educational programs especially run for Australian citizens and permanent residence status holders only
Cannot avail any loan from the Australian government
Individuals are to pay international student tuition fee which is very high as compared to Australian citizens or permanent residence status holders
Individuals on study permit can bring their dependent with them but the dependent cannot work but only study 20 hours per week
Individuals will have to secure an IELTS overall band score of 5.5, 46 in TOEFL and 42 in PTE-Academic
Other Options for Individuals to Study in Australia
If you an experienced worker, who pursued an occupation for one or two years that is relevant to your education, you may be eligible to apply for permanent residence. Permanent residence is the most sought entry to Australia by many skilled workers and eligible students.
You are required to meet the permanent residence criteria in order to be eligible for a permanent residence status holder. After being a permanent residence status holder, you are given all the rights that a normal Australian citizen enjoys. This includes exemption of international students' fee from your tuition fee. This is one of the best Visa options for studying in Australia
Benefits of Permanent Residency
As a permanent residence status holder, you can study in Australia without limitation as that of in a study permit visa.
You are entitled to all medical and social benefits except for voting rights until you choose to apply for Australian citizenship.
After completing your course, you can choose where you want to work. You can hunt jobs for yourself and work and live for an indefinite period in Australia.
After completing 3 years of stay in Australia, you can easily apply for Australian citizenship.
Since you are already skilled and hold experience in your profession, you will be earning anywhere between AUD8,000-AUD12,000 as your monthly income.
As a permanent resident, you can participate or take up any educational programs run by the Australian government.
You can request a loan from an Australian bank at 0% interest.
You do not have to pay for any international student fee for the course you pursue. You will be paying the regular tuition fee as that of an Australian citizen.
As a permanent resident, you can bring your spouse and children along with you. Moreover, if your spouse meets the eligibility criteria, she or he can also work in Australia on a full-time basis.