September 25, 2018
Posted by:

visasabroad

Category:

Featured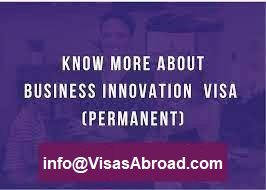 There are many reasons why high net-worth individuals and businessmen would want to invest abroad. Residency and citizenship by investment is a powerful tool that allows these individuals to achieve several personal objectives, including the following:
1. Children's Education
Several studies show that Asian parents give top priority to their children's education and are particularly keen that they study abroad. However, the cost of education is very high in many foreign countries. Alternatively, if the parents obtain residency and citizenship in these countries by investing the required amount, their children can avail the following benefits:
• Reduce fees for university education
• Easy on-campus recruitment and no discrimination regarding the child being a foreign student.
• Possible to work during and after study period in the adopted country and no need to look for sponsors for work or immigrant visa.
• Children can start their own business without any problem, including a start-up.
2. Quality of Life
High net worth individuals in India and other Asian countries now have sizeable assets and disposable incomes. Hence foreign travel and pleasure trips abroad have become a frequent occurrence. After having traveled abroad, they aspire to achieve the quality of life lived by people in developed countries. For this, they are ready to invest and live abroad, although they continue to maintain their business operations and family ties in their home countries. In India, the new liberalized foreign exchange policy allows HNIs to purchase their own real estate in countries they wish to live in or visit frequently.
3. Expansion of Business
Even though India is an economic powerhouse and Western countries are keen to develop trading ties with India, many Indian businessmen face hindrance in traveling abroad for business and/or establishing a new business in foreign countries. Residency or Citizenship by Investment can enable these businessmen to travel hassle-free in and out of India to their preferred destinations for business expansion, collaborations, forming alliances, or bringing in new technology to India and vice-versa.
4. NRI (Non-Resident Indian) Status
Investing in foreign countries facilitates businessmen in obtaining NRI status. They can avail of many tax exempted benefits associated with NRI status. This is also beneficial to the Indian economy as NRI's reinvest in Indian businesses, remit foreign currency, and bring in new business ideas and opportunities.
5. Visa-free Travel Around the World
Exporters, businessmen, or investors from India who travel abroad frequently for work can obtain citizenship of certain countries (especially Caribbean countries) that do not require physical stay but provide a foreign passport and visa-free travel to more than 130+ countries.
6. Reunion with Family Living Abroad
Due to the strict visa regimes of many countries, families have split apart. The residency and citizenship by investment program of many countries allow relatives abroad to make an investment on behalf of their relatives back home (EB-5 USA visa) and enable them to immigrate to a foreign country.
7. Retiring Abroad
Individuals can take advantage of this program to retire in a country of their choice by making an investment and thus enjoying the best of both worlds.
8. Tax planning
Investing abroad can assist Indian high net worth individuals in tax planning by virtue of NRI status, investing through legitimate international trusts and the DATT agreement signed by India with many countries around the world.
9. Wealth management & portfolio diversification
Investing in developed countries through this program is a very viable option for wealth management and portfolio diversification for savvy investors and high net worth individuals who wish to explore the global stock markets.
10. Political reasons
In today's world, unrest and uncertainty are perils of daily living. Having a second passport provides a sense of security to ensure the safety and well-being of your loved ones.
To help you get started, you can check government official website or contact our immigration experts at the Visas Abroad Services in Noida (Delhi NCR) office.